AN UNRIVALED PARTNERSHIP
SPORTING AND CAREER MANA GEMENT
With relationships throughout the global motorsport industry and a deep understanding of the driver development process, Nurtured Momentum will provide Tom with the support and guidance to realise his potential as a racing driver.
Whether it be with promoters, teams, engineers, driver coaches or off-track sports experts, NM will ensure Tom is given the best management programme available.
Nurtured Momentum retains the services of specialist consultants from across motor sport, who are brought in to service particular areas of Tom's development when appropriate. The business can also call on a number of father figures within the sport, all of whom have operated at the sport's highest level for a number of years. This ensures that no stone is left unturned in matching the needs of Tom.
COMMERCIAL REPRES ENTATION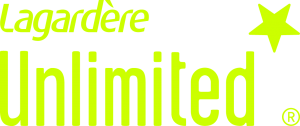 Lagardere Unlimited is the talent representation arm of Group Lagardere. The division manages global sports stars through building their profile and developing commercial relationships. Current clients include Andy Roddick, Magic Johnsson, John Wall, Floyd Mayweather jr, Dwight Howard, Randy Moss, Sachin Tendulkar, Joakim Noah,Gael Monfils and Justine Henin.
Other Group Lagardere companies with sporting interests include Sport 5, IEC and World Sports Group. In all, the group manages over 300 brands, has offices in over 30 countries and employs over 30,000 people.
No other talent agency can compete with the strength and depth of Group Lagardere, and the uniqueness of services it can offer its clients. In Lagardere Unlimited, Tom has the world's premier talent representation agency managing his commercial interests.
Any media enquiries should be sent to [email protected]
For all general enquiries please contact Yatin Patel, Managing Director, Nurtured Momentum: [email protected]